Part of the multi-media project Eslimi, consisting of  installation and objects:
Eslimi Patternbook, 2003
The deceptive surface of the ornament, which seemingly harmonizes all distinctions, is a central theme in Forouhar's art. On the fabric patterns in old rose making up the series Eslimi, which means ornament, we find very carnal symbols: the fine patterns reveal themselves to be stylised genitals, alternating with sharp objects such as knives and pliers. With these fabrics, which the viewer can flick through and select like from a pattern book in a furniture store, it is certainly not possible to snugly furnish a home. Associations of an erotically charged Orient are counteracted. Sexuality and violence mingle together.
What emerge again and again in Forouhar's works are a tension between apparently harmless surfaces and the actually represented figures. At a first glance, Forouhar uses the image of a fairytale-like, ornamentally beautiful Orient; but when we take a closer look, it is precisely these clichéd images she is undermining. Alexandra Karentzos
Series of 52 digital pattern design, sublimation print on fabric, all 594X420 cm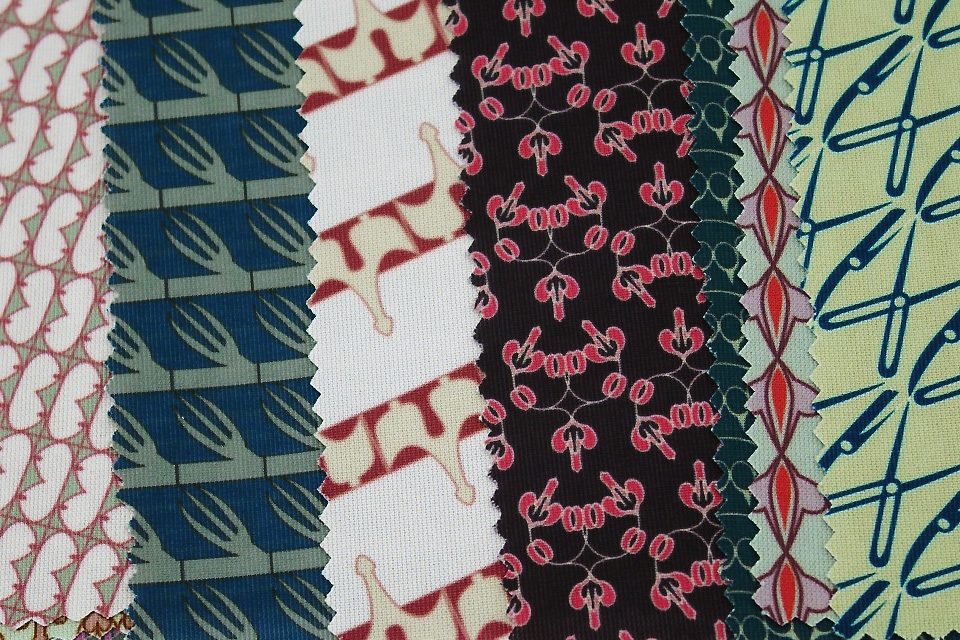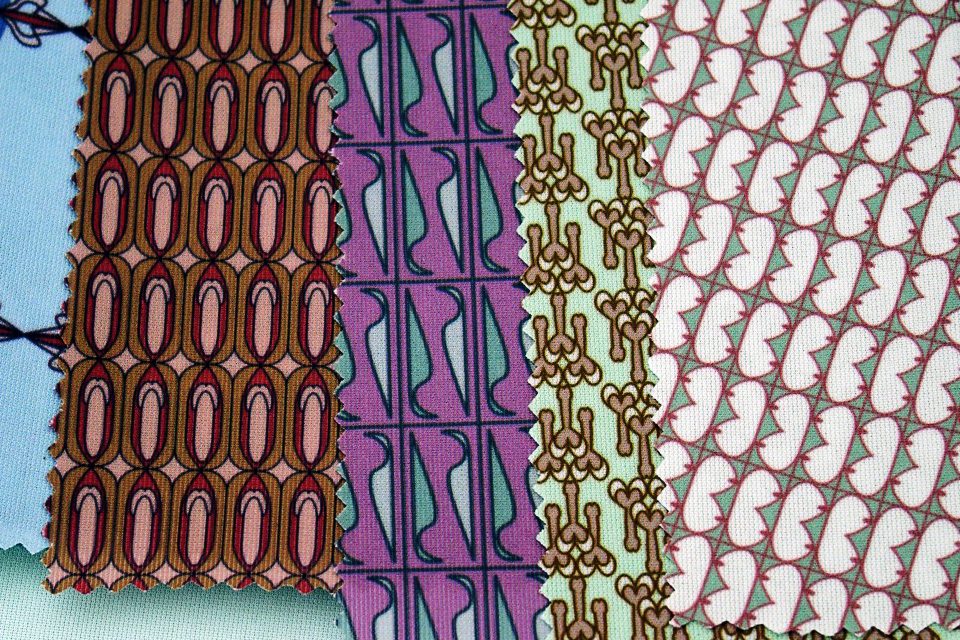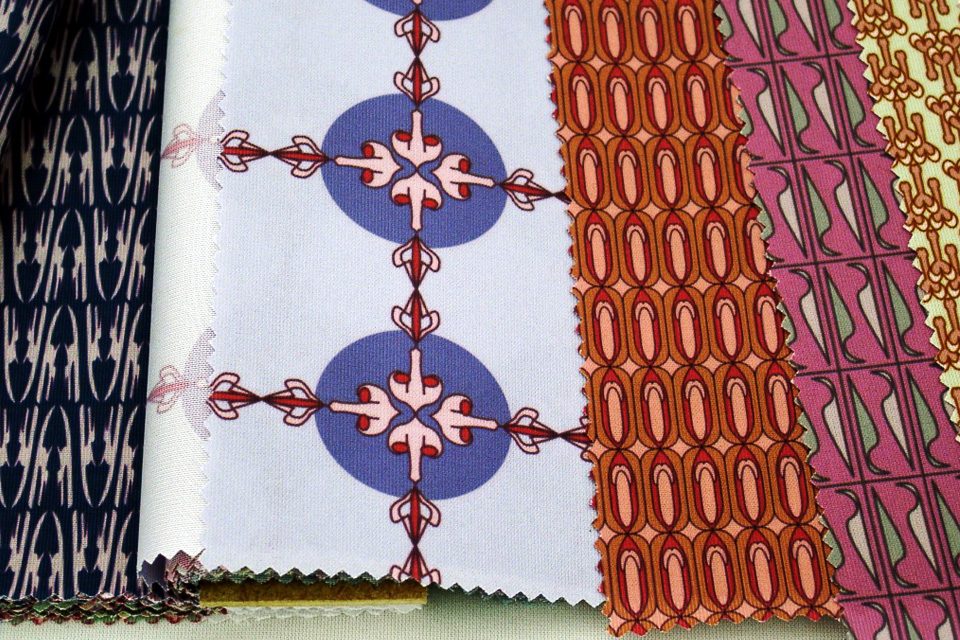 more ...
There is no strict Security, 2007
Series of 3 pillows, sublimation print on fabric and cotton padding, 80X80cm, 80X40 cm, 40X40 cm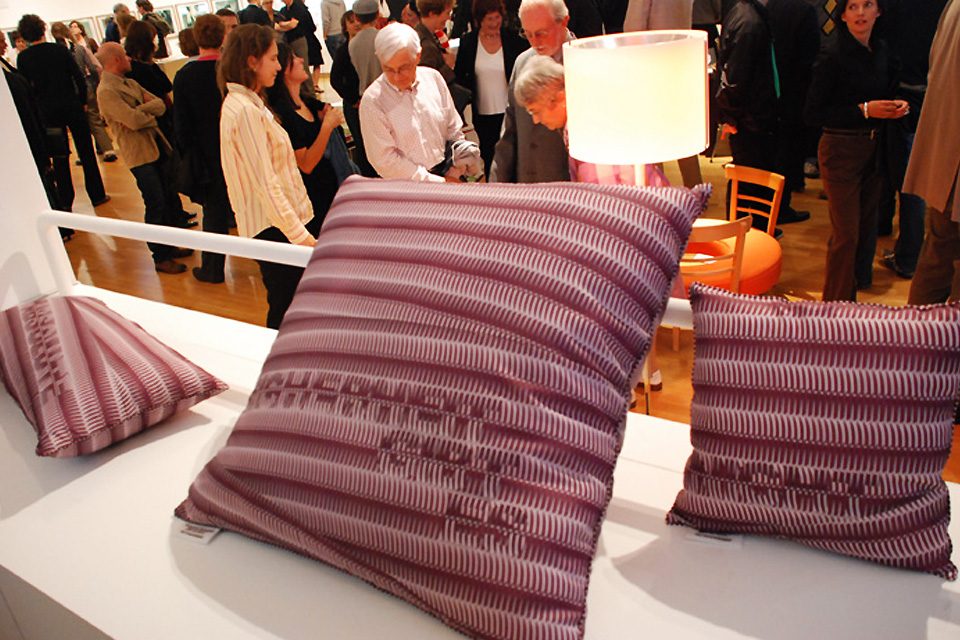 more …
Should Not Should, 2008
sublimation print on fabric, appliqué on liner fabric, 180X200 cm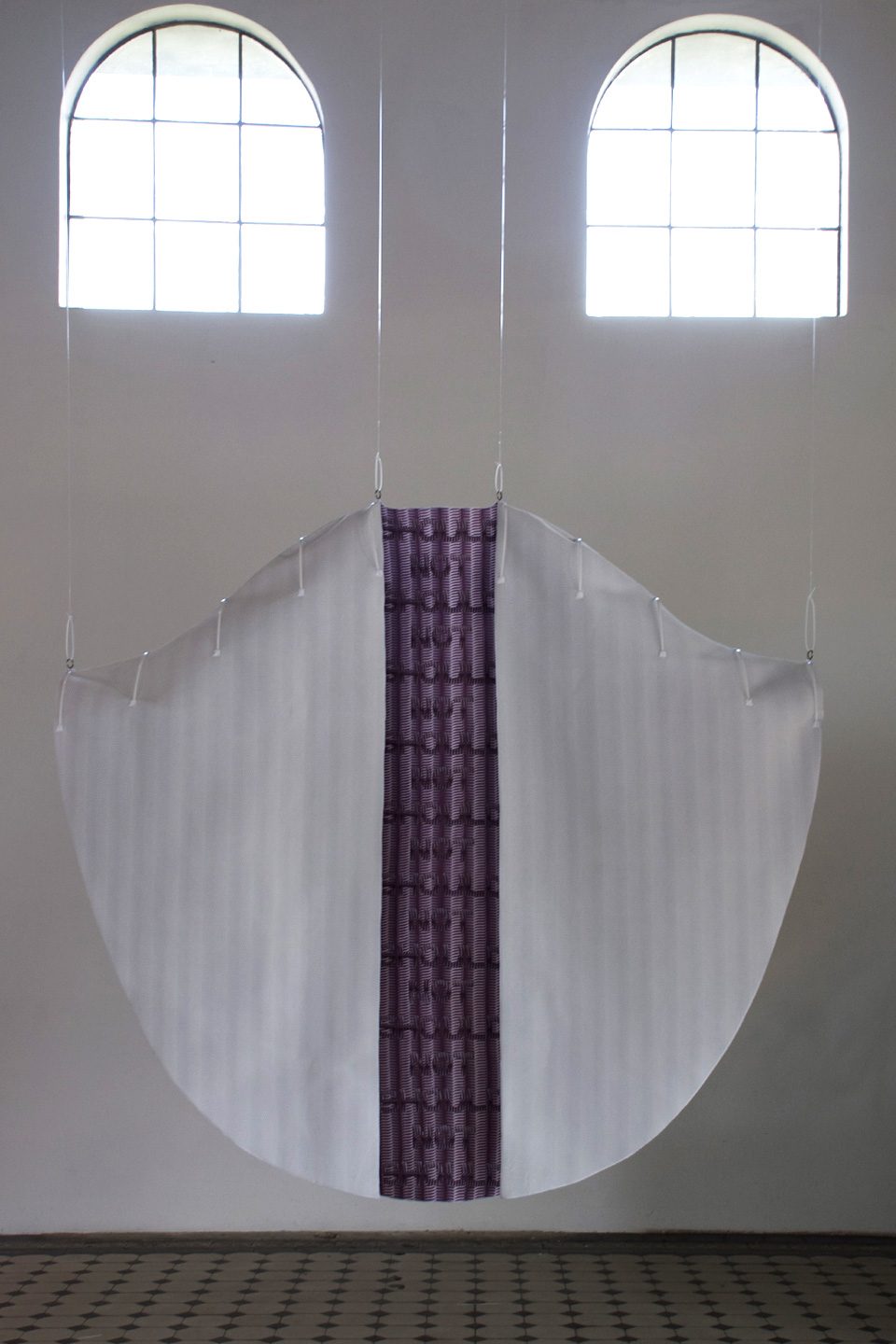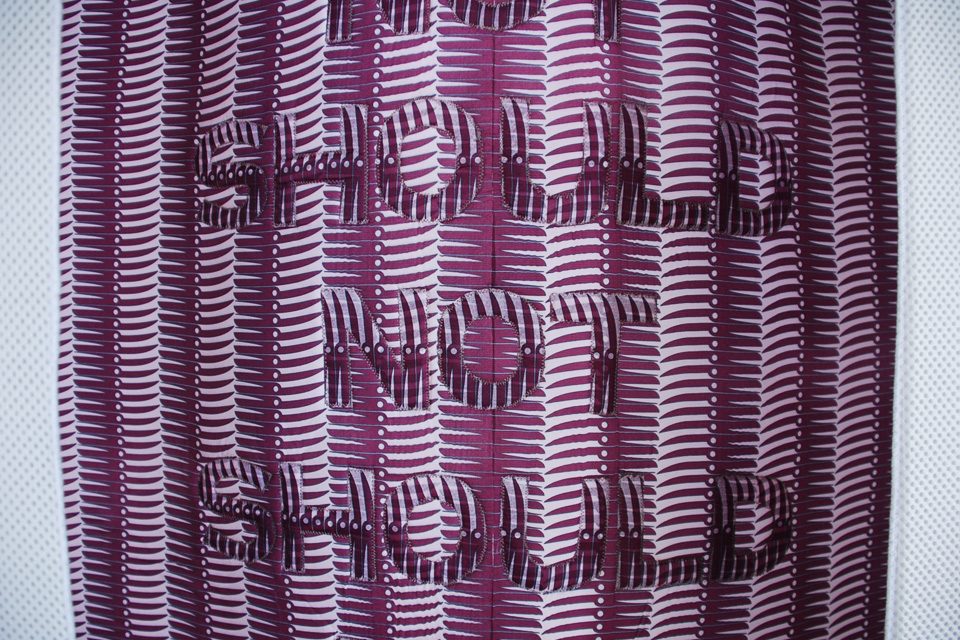 Parade, Kunsthalle Vierseithof, Lueckenwalde, 2008
more …
Merken
Merken
Merken
Merken
Merken
Merken
Merken
Merken
Merken
Merken
Merken